Bermuda People and Culture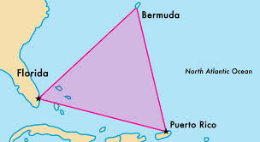 Bermuda with its total area of 21 square miles has a population of about 65,000. In the year 1609, when George Somers and his men first landed up in this island after their ship wrecked in a nearby reef, there was nobody living in Bermuda. But they did find a few pigs here, which were later known as Bermuda Hogs. I'll talk about the pigs later and how they came to the island. First, how did so many human beings come to live in this tiny island?
As Somers' men kept retaining British claims on the island, the first official settlers were sent from England in 1612. So, the British were the first to start settling in Bermuda. But today, there are about 63% blacks, 33% whites and rest are Asians and other nationals. There is also a good Portuguese population in Bermuda.
So how did the blacks arrive? They were brought in mostly as slaves by the British, starting in 1617. The slaves were mostly of African origin, some were American Indians and some were Caribbean Indians from the West Indies.
In 1809, British Navy started building the Royal Naval Dockyard at the Western tip of Bermuda. Many West Indians migrated to Bermuda during that time to work in the construction of the dockyard. The general trade between Bermuda and West Indies was always quite healthy which also helped settlement of West Indians in Bermuda.
As in the whole of British empire, slavery in Bermuda too ended in 1834 and slaves became free. From 1840, large number of Portuguese started coming to Bermuda from Azores. They easily got farming jobs in the island and served as cheap labor. Again, during World War II, there was a large influx of military, but this time it was mostly from America and Canada. All this has led to the present mix of population in Bermuda
So, in short, Bermudians are descendants of slaves who were brought in from the West Indies and West Africa, and also of English settlers, Irish adventurers, exiled North American Indian prisoners and Portuguese immigrants.
Fast forward to today's reality... Do you know that every year these days, large number of tourists visiting Bermuda inflate the population of the island by 10 times? Yes, there are about 600,000 tourists who visit Bermuda every year who make the island look far more densely populated than what it should be. But the island really can't do much about this. After all, in a remote north Atlantic island such as this, tourism is the most important survival instrument (apart from International Business which is perhaps mostly meant for higher educated people).
Now, getting back to the story of pigs. So how did pigs arrive in Bermuda before Somers came? In the 16th century, Spanish mariners sometimes got stranded in Bermuda as their ships would have got hit by nearby reefs and got wrecked. So, they often brought pigs to breed here so that these could serve as ready supply of food in case of such emergency, and also for the passing ships.
In terms of population density (i.e. population per square kilometer) Bermuda is third in the world after Monaco and Singapore. On the other hand, Bermuda is the fifth smallest country in the world, the first being the Vatican City. Year 2010 census reported a population of 64,237 in Bermuda. According to the population projection of 2012, Bermuda's civilian population was estimated to be 64,867 with a population density of 1,194 per sq. km.