ENGLISH
Aruba,

is an island country in the southern Caribbean Sea, located about 1,600 kilometers west of the Lesser Antilles and 29 kilometers north of the coast of Venezuela.

It measures 32 kilometers long from its northwestern to its southeastern end and 10 kilometers across at its widest point. Together with Bonaire and Curacao, Aruba forms a group referred to as the ABC islands. Collectively, Aruba and the other Dutch islands in the Caribbean are often called the Dutch Caribbean.


· Aruba's rich, multicultural past is reflected in their cuisine, architecture and warm, friendly people. What began as a fishing outpost for Amerindians has changed hands between the Spanish and Dutch throughout the centuries, and is now a diverse constituent country of the Netherlands.


Español

Aruba es un país autónomo insular del Reino de los Países Bajos —junto a Curazao, Sint Maarten y los Países Bajos—. Se establece en la isla homónima del grupo de
Sotavento perteneciente a las Antillas Menores.


El país autónomo se encuentra a 25 km al norte de la península de Paraguaná, al noroeste de Venezuela, al sur del mar Caribe, al este del archipiélago de Los Monjes y la península de la Guajira y al oeste de otro país autónomo neerlandés, Curazao.

Hasta el año 1986 formó parte de las Antillas Neerlandesas (disueltas en 2010) y actualmente no forma parte de la Unión Europea a semejanza de otros territorios de soberanía europea que comparten este estatus, como Groenlandia (Dinamarca), Polinesia Francesa (Francia) e Islas Caimán (Reino Unido).

Sin embargo, existen otros territorios exteriores a Europa de soberanía de países de la Unión Europea, que sí son parte integrante de ésta, como la Guayana Francesa en
Sudamérica.

A pesar de ello, todos los ciudadanos de Aruba poseen pasaporte neerlandés, y por ende los arubeños gozan de los mismos derechos que los ciudadanos de la Unión Europea.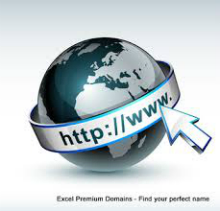 DOMAIN NAME SEARCH